The new portal about Portuguese marble is now online
We are happy to introduce you to Portugalmarble.com, the new online portal dedicated to the online information of Portuguese marble. Portugalmarble.com was just published online and is now a reliable source of information about marble from Portugal for anyone in the World.
It includes a marble catalogue, displaying the most interesting and available Portuguese marble, information about projects, applications, the most common types of marble products exported. It also includes a Marble Stock section, with the latest stock opportunities in terms of Portuguese marble. Portugalmarble.com also has a blog, with interesting and up-to-date information about the marble from Portugal, the industry, projects, reviews and much more.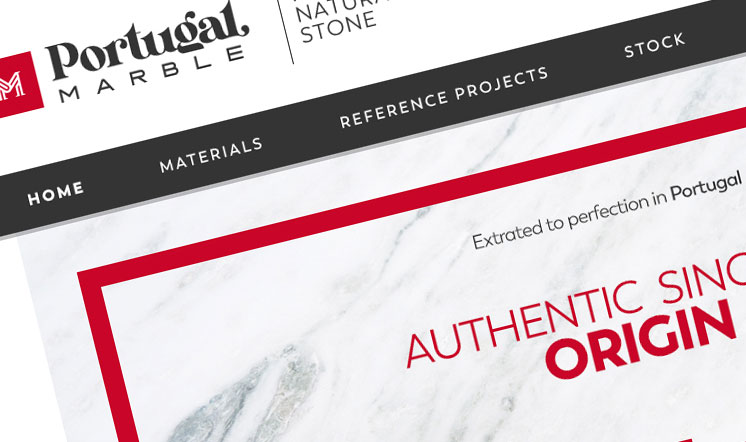 Portugalmarble.com has its own Youtube channel where you can watch the latest videos about the types of marble available in Portugal, as well as podcasts to listen at any time and anywhere. These are new features that aim at displaying the Portuguese marble in any format that the client would like to have.
Portugalmarble.com was just published online, but it should be soon a reference online source of reliable and serious information about the world of marble from Portugal. Visit now at Portugalmarble.com!